A dead spider is a good spider - 2/7 Firelands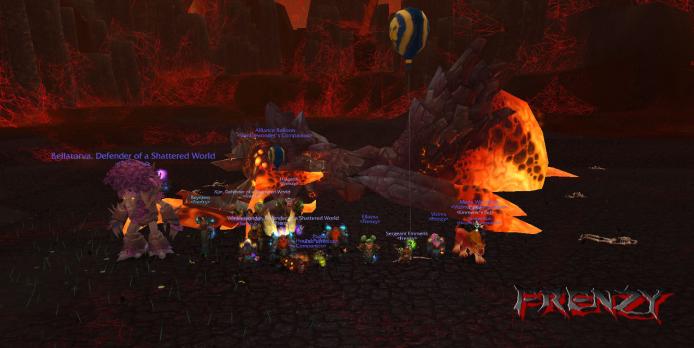 With Shannox down the obvious boss to go for next was Beth'tilac. Definitely not recommendable for those with arachnophobia or an urge to clean up spiderwebs.
In terms of tactics a fairly simple encounter, but it can be quite annoying to handle with the wrong kind of setup (we learned that the hard way).
When we returned yesterday with a different setup, however, we made it look easy. Just a couple of wipes while new people were getting the hang of it and trying different strategies before we landed the kill.
Good job everyone! Next target: big burning bird thingie!
Comments:
You must register before you can post a comment.