Baleroc down - 4/7 Firelands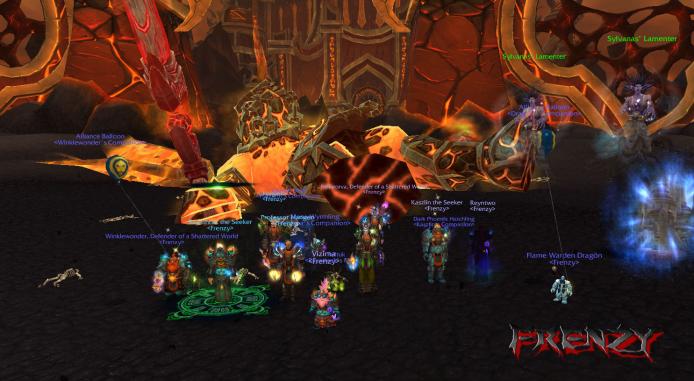 Old news is old. It's been a couple of days, but nonetheless it is probably worth mentioning we took down Baleroc.
Just like Rhyolith this ended up being a bit of a side note while working on Alysrazor in the sense that it didn't take many tries to master. Mainly just getting DPS/healer rotations perfected and keeping it up throughout the entire fight (using a couple of seconds after the enrage timer helped too).
On a different note; stop messing up the kill shots guys! Yes, I am looking at your portal Vizima. And your Demonic Circle Raya. And whatever that shit floating in the background is!
Comments:
You must register before you can post a comment.