The Kings are dead....long live the Emperor?
Posted by
Winkle
on 27 Jan 2013 23:06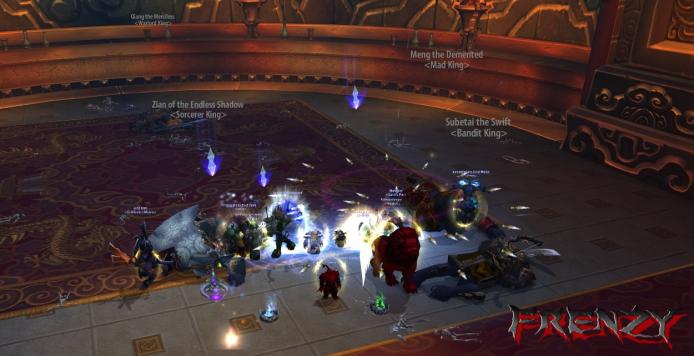 After we all stopped dying to flanking orders we managed to see off Spirit Kings heroic, leaving just Will of the Emperor between us and some cruddy title.
As Soren wasn't available for screenshot duty we made sure to use every class ability at the same time.
Edit by Woodgnome: Luckily a trusty guildy had a decent screenshot with less shit all over the place, hah!
Comments:
You must register before you can post a comment.